Full 1
PFSCM works closely with a wide network of reliable suppliers of laboratory products.
We connect countries and global suppliers and help negotiate affordable long-term pricing structures.
Full 1
improving access
to health products
In 2022, we managed the procurement of more than $429 million worth of health products for 91 countries; and delivered 3,069 shipments.
Full 1
PFSCM operates with the highest standards
of ethical behavior and transparency, and is committed to mitigating the environmental impact of our operations, ensuring the equity and well-being of our staff members, and of the people in the communities in which we operate.
Full 1
As a carrier-neutral 4PL we combine tools, technology, data, experience, and governance
to optimize our clients' supply chains.

PFSCM ensures lifesaving commodities are accessible and available to communities in hard-to-reach places. We help donors, governments, non-profit organizations, and humanitarian agencies achieve their public health goals through cost-saving procurement, efficient logistics, pharmaceutical-grade storage, and real-time shipment tracking. PFSCM demonstrates its commitment to customer satisfaction and service excellence through our ISO 9001:2015 certified Quality Management System, which underpins all of our processes, systems, and services.
PFSCM's impact since 2012:
BILLION US$ in health and COVID-19 products PROCURED
shipments DELIVERED, among which hundreds of cold chain products
low- and middle-income countries SERVED around the world
The Partnership for Supply Chain Management (PFSCM) is excited to participate in the African Society for Laboratory Medicine's (ASLM) sixth biennial conference this year. The gathering from 12 to 15 December in Cape Town provides an excellent platform to learn about...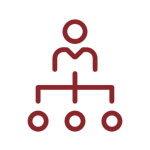 Best quality and value products

Pooled procurement opportunities

International best practices
Navigate regulatory environment
On-time and in-full deliveries

Cost-effective transport

Custom and waiver clearance

Safe, reliable shipments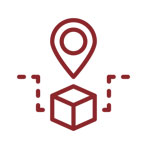 Tailored, real-time information
End-to-end visibility and tracking
Data-driven decisions
Improved chain of custody
Recent vacancy
Finance Officer
The Finance Officer will be part of the Process and Systems team within the Finance & Accounting unit and will be responsible for the company billing process. 
PFSCM serves clients, governments and Principal Recipients in over 90 countries, and we have access to over 250 reputable suppliers around the world.
Sign up to receive public health supply chain news from PFSCM
All content ©2023 Partnership for Supply Chain Management, Inc. All rights reserved.