Full 1
Health
supply chain
excellence

In Q3 2021, across all clients and projects, PFSCM procured health products valued at more than $164 million, and delivered 613 shipments to 66 developing countries.
Full 1
In the first three quarters of 2021, PFSCM has procured $206 million worth of COVID-19 products for 66 countries, and delivered 528 shipments maintaining an OTIF of 84%.
Full 1
As a carrier-neutral 4PL we combine tools, technology, data, experience, and governance
to optimize our clients' supply chains.

PFSCM ensures lifesaving commodities are accessible and available to communities in hard-to-reach places. We help donors, governments, non-profit organizations, and humanitarian agencies achieve their public health goals through cost-saving procurement, efficient logistics, pharmaceutical-grade storage, and real-time shipment tracking. PFSCM demonstrates its commitment to customer satisfaction and service excellence through our ISO 9001:2015 certified Quality Management System, which underpins all of our processes, systems, and services.
PFSCM's impact in the first three quarters of 2021:
MILLION US$ in health and COVID-19 products PROCURED
shipments DELIVERED, among which hundreds of cold chain products
low- and middle-income countries SERVED around the world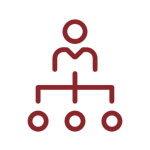 Best quality and value products

Pooled procurement opportunities

International best practices
Navigate regulatory environment
On-time and in-full deliveries

Cost-effective transport

Custom and waiver clearance

Safe, reliable shipments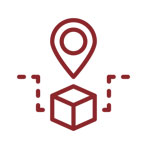 Tailored, real-time information
End-to-end visibility and tracking
Data-driven decisions
Improved chain of custody
PFSCM serves clients, governments and Principal Recipients in over 85 countries, and we have access to over 250 reputable suppliers around the world.
All content ©2022 Partnership for Supply Chain Management, Inc. All rights reserved.